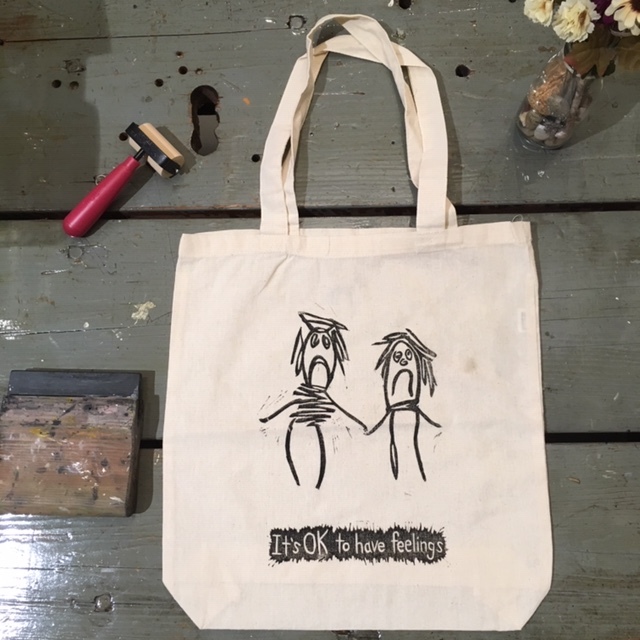 It's OK to have feelings
This block printed 100% cotton canvas tote reminds us that it's OK to have feelings. No one is happy 100% of the time.
Each piece has been printed by hand and as such variances occur. We do not see these variances as flaws but as proof that each item printed is truly unique and handmade.
Every Goat & Pebble design starts with an original drawing, gets transferred to either a silkscreen or carved onto a lino block, and pressed by hand in our studio located just outside of Fort Langley, B.C.
All orders ship Canada Post UNTRACKED unless Express Shipping is selected.