I'd Rather Be Gardening Zipper Pouch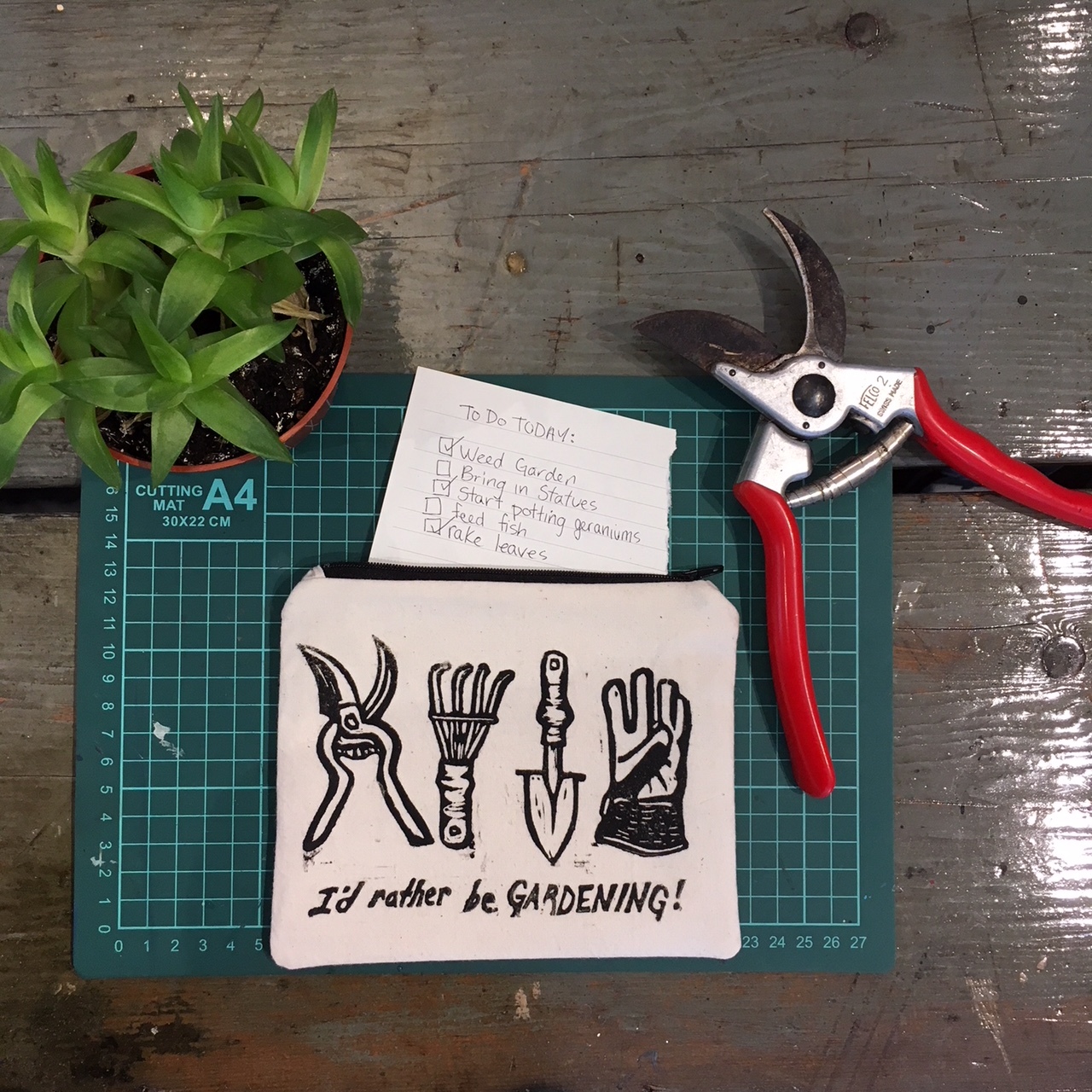 I'd Rather Be Gardening Zipper Pouch
Garder's unite! This zipper pouch is the perfect reminder to get into your greenspace, even if it's a window sill herb garden. 100% cotton fabric hand sewn and block printed with original artwork. This pouch is perfect to fit in your tote bag to keep your smaller items organized. Toss your keys, change, grocery list and a pen in there and you're all set.
*zipper colours may vary.
*please not that the garden shears and plant are not included.
Each piece has been sewn & printed by hand and as such variances occur. We do not see these variances as flaws but as proof that each item printed is truly unique and handmade.
Every Goat & Pebble design starts with an original drawing, gets transferred to either a silkscreen or carved onto a lino block, and pressed by hand in our studio located just outside of Fort Langley, B.C.
All orders ship Canada Post UNTRACKED unless Express Shipping is selected.
Ready to ship. Ships Canada post regular mail unless express shipping is selected. Please allow 1-2 weeks for delivery
*Gardening shears, plant and to-do list in photo not included.