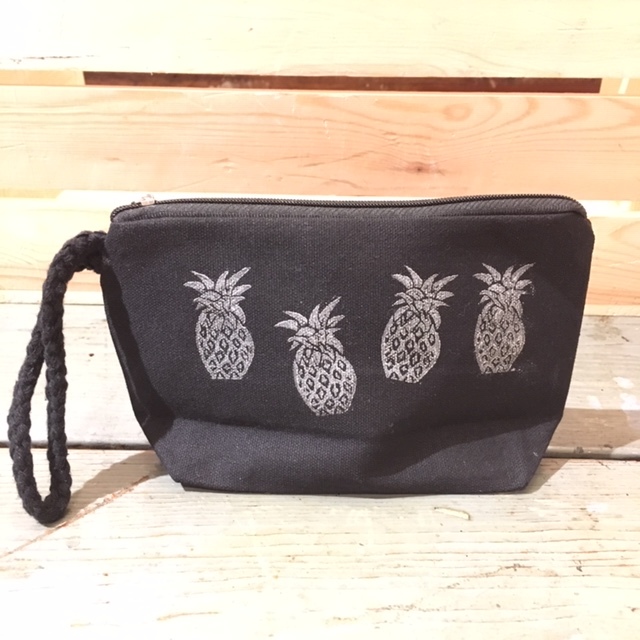 Pineapple Pouch
100% outer cotton canvas zipper bag with synthetic liner, hand-printed printed with original artwork. This pouch is perfect to fit all your small treasure, be it change, jewellery, toiletries, you name it!
Measures 7.25"(w)x4.5"(h) with a 2" bottom gusset.
Every Goat & Pebble design starts with an original drawing, gets transferred to either a silkscreen or carved onto a lino block, and pressed by hand in our studio located just outside of Fort Langley, B.C.
All orders ship Canada Post UNTRACKED unless Express Shipping is selected.