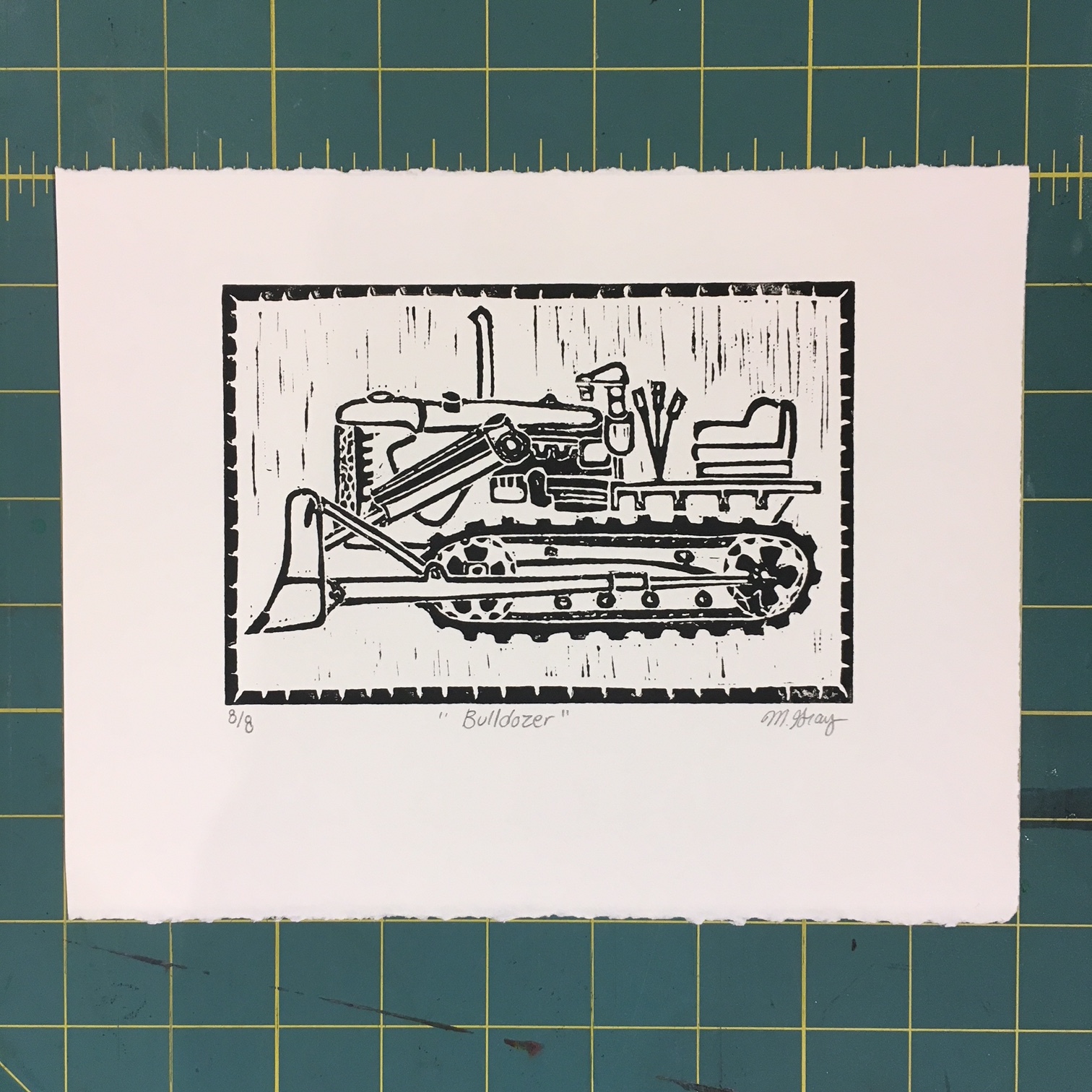 Bulldozer
Hand-pulled lino print in a varied edition of 8, printed on acid free archival paper. This Bulldozer print will look perfect in any room, be it for a toddler or an adult, on it's own or accompanied with other vintage machinery prints.
Image size is 4in x6in on 7in x 9in paper. This piece works well framed with an 8x10" matt and frame.
*Each print is unique and may not appear exactly as shown in photo due to being printed by hand. By ordering you accept that you are purchasing a print that is unlike any other.