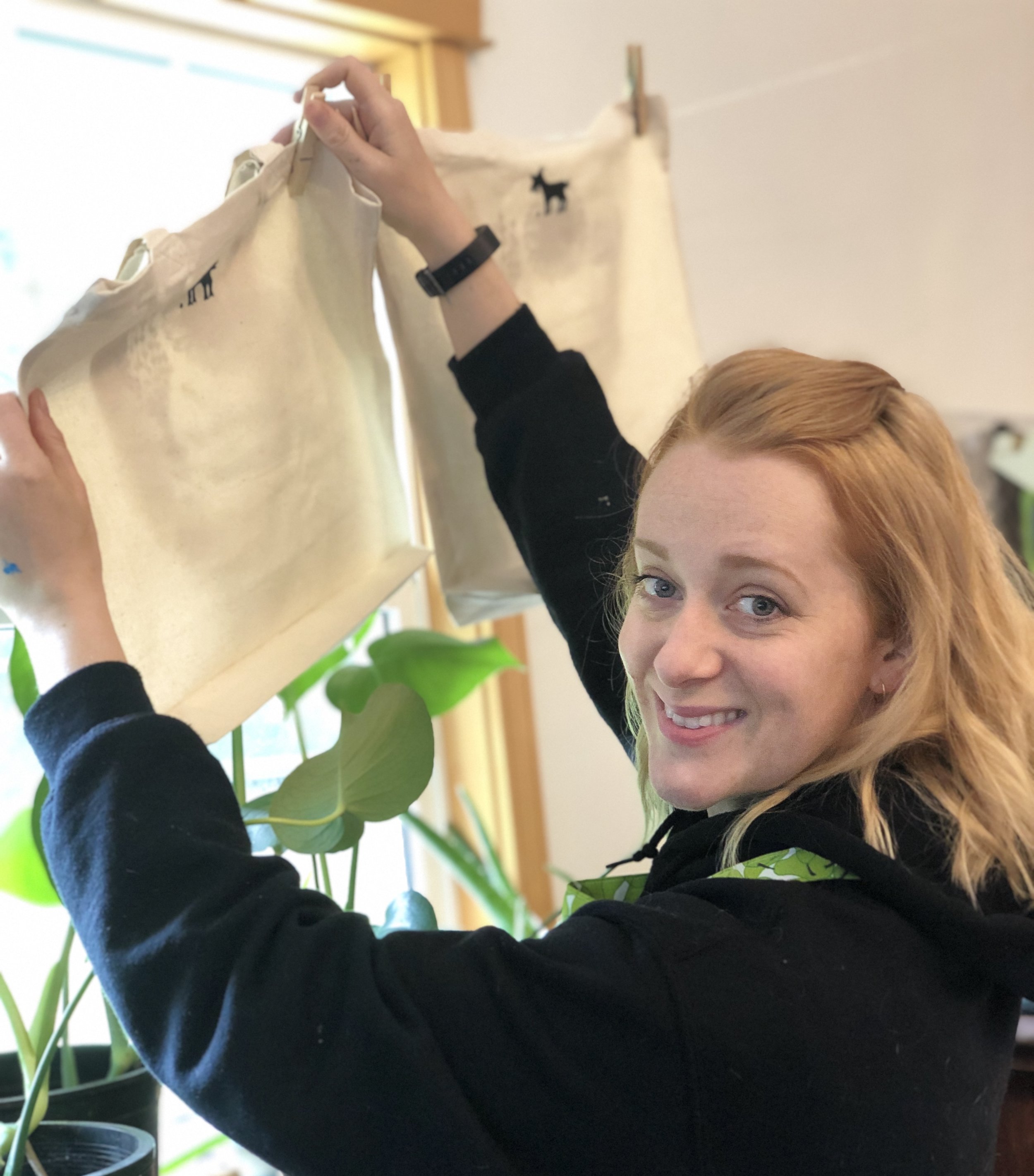 the woman/ artist/ print-maker/ designer/founder and shoulder shimmy-er behind Goat & Pebble Co.
Goat & Pebble Co. is focused on making small-batch, hand-printed goods that can be worn, used, or admired around the home, office, in a camping trailer, in your car, while shopping… really, however you may choose to use it. When we say small-batch, we mean it. With a few exceptions, we keep our designs and art prints to limited editions of 20 or less, which means you are truly getting something special.
With a farm studio in Fort Langley, designs are mostly inspired by surrounding nature, local wildlife and cute critters - these are conceptualized through block-printing and silk-screening techniques.
Thoughtfully constructed and hand-crafted, our designs are intended to be artful gifts, well-worn special somethings. Each piece is made-to-order (with a lot of love) by the artist.
Thanks for stopping by. We hope our designs bring joy to your everyday life, and most importantly a smile.
If you're interested in a custom order...just ask!
If you would like to check out Molly's other art work, like watercolour pet-portraits, mountains and robots in art history paintings, click here.